VIP Client Story: Sascha Dikiciyan Interview
Sascha Dikiciyan (aka "Sonic Mayhem") is one of the most distinctive and prolific music composers in interactive entertainment, renowned for his cutting-edge electronic sounds and hybrid scores for blockbuster franchises such as Mass Effect, Tron, Quake and Borderlands. Drawing upon his heavy electronic music roots in Berlin and Hollywood, Sascha's original scores feature epic synth sound-sound-scapes, raw electronic beats and musical sound design mixed with live orchestra. Sascha moved from Berlin to Los Angeles in 1993, where he studied at Hollywood's famous Musicians Institute as well as UCLA's prestigious School of Music. In 1997, Sascha's unique electronic/industrial sounds caught the attention of pioneering game developer id Software, who approached him to compose music for the award-winning Quake II, following Trent Reznor's work on the original Quake. Sascha's musical identity as "Sonic Mayhem" was born and has since become one of the leading, progressive voices in music for games, scoring various genres including Tron: Evolution, M.A.G., Terminator: Rise of the Machines and James Bond 007: Tomorrow Never Dies. In 2005, Sascha teamed up with symphonic composer Cris Velasco (God of War) to create a new hybrid of cinematic orchestra with electronica/musical sound design which has garnered industry acclaim for its versatility and pushing the boundaries of music in games.
Aether
What competitive products were you using for reverb prior to Aether? Do you still use any of these?
Well lets not use any names, shall we. :) Let's just say once I had a change to try Aether, it was all over. ;)
What initially attacked you to Aether?
While doing pre-production for the Tron: Evolution game, I was doing research to find better reverbs and delays. When i came across Aether I was immediately attracted to it because it wasn't just another convolution reverb but seem rather unique.
Do you tend to use Aether for extreme FX oriented presets, or more subtle and traditional reverb needs, or both? How many instances per project do you typically use? What kind of source sounds do you usually use with Aether?
My favorite thing is running a pad or string like instruments through Aether. It can turn really boring pads into something amazing and turns it into what I like to call "expensive sound". ;) Some of the FX patches work really well on more percussion like sounds. It just makes everything sound better. I usually create a few FX sends with Aether as I'm using Breeze on almost every single channel within Cubase. :)
Now that you have been using it regularly in your work, what keeps you most excited about it? What is your favorite feature?
With Aether, you can shape your own particular reverb sounds, everything can be controlled. Quality is one of the best i've ever heard and I know when I load it into a channel that stuff will sound good.
Could you name some of your works in which you have actively used Aether? Could you share any short clips of these tracks for public listening?
I have used Aether on the entire Tron: Evolution score. (www.sonicmayhem.com for samples) For our just released score to Mass Effect 2 Arrival, the DLC (downloadable), we had to write within a style I call "Retro Futurism". That style was influenced by the likes of Vangelis, Tangerine Dream and so forth. Of course, upon looking how to recreate that Blade Runner'estique reverb/echo, Aether once again hit the spot. We needed somehow a way to glue lush synth sounds together with the Orchestra, so they wouldn't sound like 2 separate layers but just like one. It all worked out nicely. Hear for yourself.
To listen to the Mass Effect Arrival tracks please visit our soundcloud page: http://soundcloud.com/sonicmayhem
Breeze
What kind of source sounds do you usually use with Breeze? What type of presets do you usually use? Have you made any custom presets?
Breeze is being used on our entire Orchestra samples Lib, Esp. for the Brass samples which tend to be dull at times. Using Breeze on them gives them a new life, if you wanna call it that. I use various Groups within Cubase; Brass, Low String, High String etc. Since Breeze is so efficient, I just use it on every single channel. Making your own tweaks is, literally, a breeze. :)
Now that you have been using it regularly in your work, what keeps you most excited? What is your favorite feature?
Breeze's Quality and low CPU usage makes it the ultimate tool for me. I don't even think about it. My current project averages about 20-25 Breeze instances and i have never seen my CPU meter even blink. A job well done....
Could you name some of your works in which you have actively used Breeze? Could you share any short clips of these tracks for public listening?
All the Orchestra we wrote for the just released Mass Effect 2 Arrival DLC uses Breeze. To listen to the tracks please check out our soundcloud page: http://soundcloud.com/sonicmayhem
How do you compare Breeze to Aether? Do you favor one over the other, or do you use both? What would you use Breeze for, and what would you use Aether for?
I use both. Aether lets you tweak the reverb itself in a lot more detail but Breezes low cpu usage, makes both pretty much essential tools in my DAW.
MetaSynth
How do you typically use MetaSynth? (Sound production, or processing or both?) Please give some details. Which rooms do you use the most?
Mostly for Sound processing. The Image Filter room gets plenty of visits. You just can't get that Meta sound anywhere else. And its a lot of fun finding the right filter for any particular sound.
What is your work-flow and how do you integrate it into your DAW host, which is Cubase/Nuendo, correct?
Yes, I use mostly Cubase 6 these days. I have a large network of Drives that i can access from any of my computers (We have 10 here) so I will bounce a few elements out of Cubase that I would like to be treated with Metasynth and then copy them to my server. Since i compose on a PC , I will use my Mac to drag the files into Meta and then just tweak em from there. Once I am happy with what I have, I will drag it back to the server and viola, just load into Cubase and your set. (however, I wish they'd make a PC version. Fingers crossed).
Could you name some of your past works in which you have actively used MetaSynth? Could you share any short clips of these tracks for public listening?
Tron: Evolution uses Metasynth all over the place. Also the Celldweller mix I did a year ago uses plenty of the Meta. (www.sonicmayhem.com) to listen.
We understand MetaSynth was used extensively in the new Tron Evolution game. Andrew Souter of Galbanum worked with you to provide musical-sound-design parts to the game. How was that process? What was the workflow? How did integration of the MetaSynth parts take place? What were you seeking for MetaSyth to provide for the score, and do you think the goal was achieved? How was the experience working with Andrew?
Yes, I have been working with Andrew for sometime now. He (obviously) is very skilled at using Metasynth (more than me for sure) and he understands that im looking for quality stuff. For Tron Evolution, Andrew created a palette of sounds via my instructions. I will then use these pieces (anything from a pad to a one shot sound or an arpeggio of some sort) in my pieces. This is very helpful when your on a tight deadline but don't want to skip on the quality. Sometimes creating a patch from scratch will take a long time, time that you don't have.
For Tron in particular, I thought the Meta sound would be perfect. It has this very clean, digital almost metallic sound that just fit perfectly within the Tron universe.
To listen to the score please visit www.sonicmayhem.com Visit the music section...
2CAudio In The Mix: Sascha Dikiciyan
Tron Evolution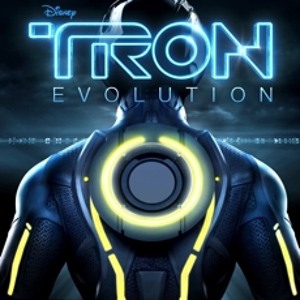 Enter the Grid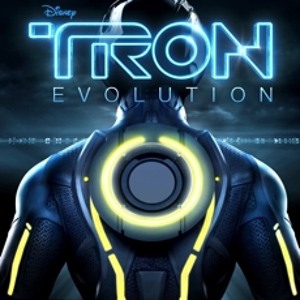 Nucleus 2.0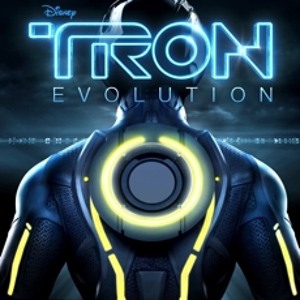 The Tron Codex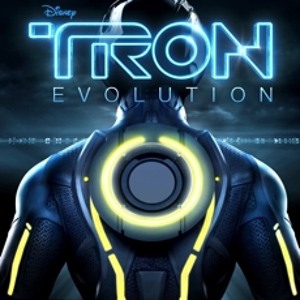 Electric Dreams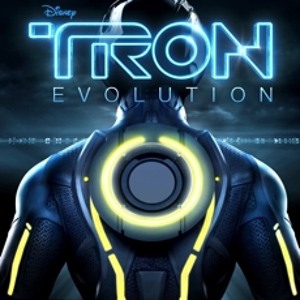 The Chaos Complex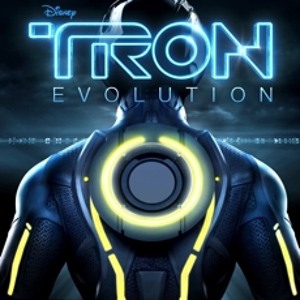 The end of Everything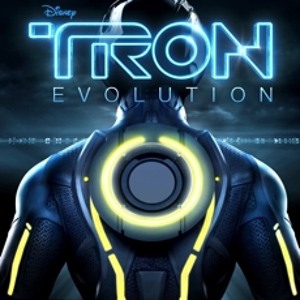 Flynns Lament
Mass Effect 3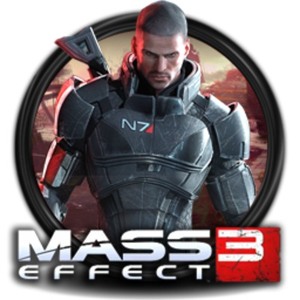 Here is an exclusive playlist selection of our MASS EFFECt 3 score. There is way more music in the actual game but we just can't release it all. However, I present you 3 exclusive tracks not found on the CE soundtrack. These versions are extended for your listing pleasure. Please note that these tracks are streaming only. Composed by Sascha Dikiciyan & Cris Velasco (c) EA/Bioware 2012
Character Creation Theme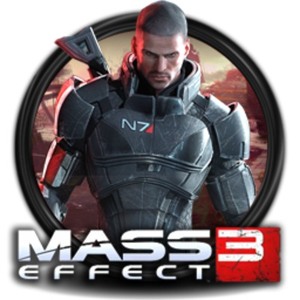 Here is an exclusive playlist selection of our MASS EFFECt 3 score. There is way more music in the actual game but we just can't release it all. However, I present you 3 exclusive tracks not found on the CE soundtrack. These versions are extended for your listing pleasure. Please note that these tracks are streaming only. Composed by Sascha Dikiciyan & Cris Velasco (c) EA/Bioware 2012
Legions of Doom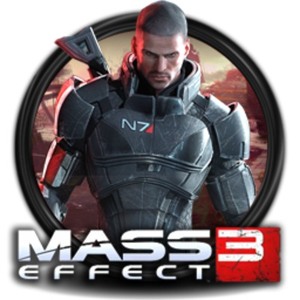 Here is an exclusive playlist selection of our MASS EFFECt 3 score. There is way more music in the actual game but we just can't release it all. However, I present you 3 exclusive tracks not found on the CE soundtrack. These versions are extended for your listing pleasure. Please note that these tracks are streaming only. Composed by Sascha Dikiciyan & Cris Velasco (c) EA/Bioware 2012
The Sanctuary (Extended Version)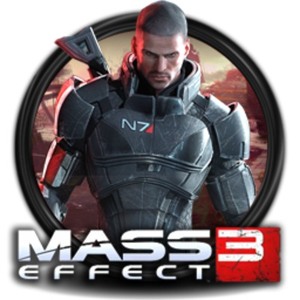 Here is an exclusive playlist selection of our MASS EFFECt 3 score. There is way more music in the actual game but we just can't release it all. However, I present you 3 exclusive tracks not found on the CE soundtrack. These versions are extended for your listing pleasure. Please note that these tracks are streaming only. Composed by Sascha Dikiciyan & Cris Velasco (c) EA/Bioware 2012
Geth Talk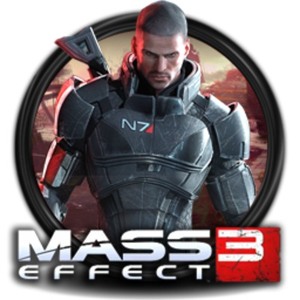 Here is an exclusive playlist selection of our MASS EFFECt 3 score. There is way more music in the actual game but we just can't release it all. However, I present you 3 exclusive tracks not found on the CE soundtrack. These versions are extended for your listing pleasure. Please note that these tracks are streaming only. Composed by Sascha Dikiciyan & Cris Velasco (c) EA/Bioware 2012
The Scientists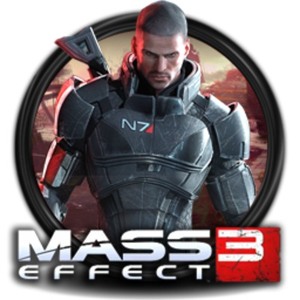 Here is an exclusive playlist selection of our MASS EFFECt 3 score. There is way more music in the actual game but we just can't release it all. However, I present you 3 exclusive tracks not found on the CE soundtrack. These versions are extended for your listing pleasure. Please note that these tracks are streaming only. Composed by Sascha Dikiciyan & Cris Velasco (c) EA/Bioware 2012
Prothean Beacon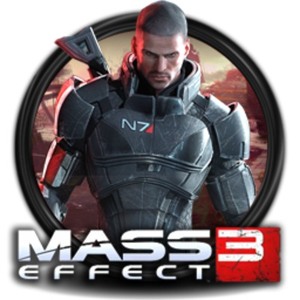 Here is an exclusive playlist selection of our MASS EFFECt 3 score. There is way more music in the actual game but we just can't release it all. However, I present you 3 exclusive tracks not found on the CE soundtrack. These versions are extended for your listing pleasure. Please note that these tracks are streaming only. Composed by Sascha Dikiciyan & Cris Velasco (c) EA/Bioware 2012
Aralakh Company