VIP Client Story: The Glitch Mob
The Glitch Mob is a trio from Los Angeles, CA. Over 10 years in the game with 3 albums, multiple EP's and countless remixes. Known for their live performances with their custom stage instrument called "The Blade", they have traveled the world playing their music at some of the most renown festivals and venues. With a sound that is timeless and undefined by genres, they continue to craft a powerful narrative in the sonic landscape that we call dance music.
The Glitch Mob's first album Drink the Sea was an epic cult classic that led Electronic Musician to run a cover story on the trio. Their single "Drive It Like You Stole It" was number 2 on XLR8R's Top Downloads of 2010 list. The sophomore Glitch Mob album Love Death Immortality debuted at number 1 on the Billboard Dance/Electronic Songs chart and at number 13 on the Billboard 200. Their remix for "Seven Nation Army" by The White Stripes was featured in the trailer for the 2013 film G.I. Joe: Retaliation, as well as the trailer for the World War I first-person shooter, Battlefield 1. Their song "Skullclub" was featured in an advert for Amazon Echo. Their most recent album "See Without Eyes" peaked at number one on the iTunes Dance/Electronic chart, the Billboard Hot 100 Dance/Electronic chart, and various others.
For more information about The Glitch Mob please see their SoundCloud, YouTube, Twitter, Facebook, and Home pages.
We spoke with EdIT who graciously answers below.
GENERAL
First off congrats on huge success of "See Without Eyes"! It's already collecting all the top accolades, and more importantly just powerfully connects! Wow!
Thanks!
We understand you guys got your start as DJs? Production followed from that? Did you guys have formal instrument training when you were young?
No formal music training when we were young. We're all self taught. The same goes for the studio. When we were young, YouTube didn't even exist. So a lot of the knowledge was accumulated through trial and error and asking questions.
In addition to all its great technical atributes, your music tends to be quite timeless by virtue of its very strong emotional narrative and powerful composition. In some ways one might guess you guys were instrumentalist in a rock band or similar before getting into electronic music! As crazy as it might sound, a Glitch Mob "unplugged" set would probably translate very well! How did you make the transition from DJs to songwriters so epically?
When we made "Drink The Sea" we were insulated in our own little bubble with no input or creative distractions from the outside world. We've always just told our story and done our thing. This ethos has carried on through our creative process for the past 10 years.
What instruments do you guys typically write on these days? Does one member specialize in the songwriting and another more in technology, or are duties diversified across the team?
All three of us had solo careers as producers before we formed The Glitch Mob, so we all contribute equally. I have also engineered and mixed The Glitch Mob's music for the past 10 years. The primary instrument we reach for is the computer. The computer is our primary weapon in the studio and we each have similar setups and everything is shared over DropBox.
How do you balance technology, synthesis, and sound-design with traditional song-writing and production? Are they isolated processes, or do they all blend together? Do you usually start with a beat, a melody, chord progression, or some cool sound-design element?
We always try to start with a feeling or a vibe and try to build a narrative around that. The first phase of a song is just the sketch. We try to mockup up all of the melodic ideas and the arrangement first with temp sounds. Once we all sign off on it, we start the sound design process and re-build all of the synth patches and drum sounds to color in the character of the song and then we mix the tune down and do post edits. Every choice we make is to support the story of the song. "Does this help tell the story?" That's something we often ask ourselves. And if it doesn't we get rid of it.
Can you share some of your favorite career highlights?
For me, the greatest career highlight has been able to touch people in a positive way with the music we make. The fact that we make music for a living blows my mind and I'm extremely grateful for that.
Trojans or Bruins? Downtown or beachfront?
USC is my Alma Mater. Trojans for life! Nowadays I prefer downtown LA but I did live in Venice Beach for 9 months and surfed twice a day. I do miss that life.
Kale smoothy, Ginger-Turmeric boost, or West Coast IPA?
I don't drink kale smoothies, but I do eat kale salad daily. Ginger turmeric shots or any kind of wellness shots are consumed regularly. Not much of a beer guy, but I do enjoy a fine cocktail.
Any cool upcoming projects coming up that you care to share with our readers?
New music on the way in 2019!
GEAR
What are some of your favorite hardware devices such as synths or outboard FX gear?
I sold all of my outboard about 9 years ago and went full on Universal Audio. But I do miss some gear from that era. I was a big fan of lunchbox modules and Avedis E27 EQ's are some things that I still can't legitimately get in plugin form. The Crane Song STC-8, Eventide H8000, and Al Smart C2 are also missed as well.
What computer hardware, CPU, OS, and host application(s) are you using with our software?
For our last album cycle we used a combo of a Mac Pro trash can (12 core Xeon 2697 at 2.7Ghz) running High Sierra and an Alienware 51 tower (Intel 18-core 7980XE) running Windows 10 Pro
How cool is the level of CPU-power that is available today in things like Intel Xeon and X-Series?
The rate at which CPU's update in PC/Windows world is nuts. It's one of the main reasons why we decided to introduce PC hardware into our workflow.
What are some of your favorite music software and plug-ins excluding 2CAudio products?
Much love to our friends at Ableton, Native Instruments, Output, Universal Audio, iZotope, Arturia, Waves, Softube, Slate Digital, Korg, Steinberg, IK Multimedia, Spectrasonics and the list goes on....... Thank you
What's the hardware-software balance like for you guys these days?
We are all software these days. Since there's three of us, we change our mind a lot. The ability to recall and make changes is crucial to our creative process.
WORKFLOW AND REVERB
How important is quality reverb and spatialization to your sound?
For us it all boils down to the purpose of the reverb and remaining CPU power available. If a sound just needs the perception of depth and space but it's not necessarily something that is meant to stand out or be appreciated, then we're totally ok with using low CPU reverbs. But if the reverb is something that's really meant to embellish an instrument and is the focal point of that instrument's sound, then we love reaching for the 2CAudio stuff.
Do you typically use reverbs on sends, or have you begun to use them on directly on track inserts? How many different reverb instances are in a typical session of yours?
Because of the way our session template is set up, we don't use sends. In theory, the way that everything is routed, it's similar to a send, but you could look at it more like, every sub group has it's own reverb and it's mixed and glued together in the sub group. The amount of reverb really depends on the session, but I like to try and keep it to one reverb for each sub group. So hopefully no more than 8 to 12 verbs per song. But sometimes individual leads or arps in a sub group need their own verb and in that case, I'll make a parallel verb rack and insert accordingly.
As your music often seems to make extensive use of extreme processing, and is beat oriented, do you often incorporate less standard reverb methods such as printing reverb directly to tracks, and then applying additional processing to the rendered result such as rhythmic gating, manual ducking, time alignment, reverse reverb, and other offline techniques?
All of of verb's and delays are combo'd into one large rack and the delay has the ability to be fed into the verb as well. And we'll have all of our 2CAudio verbs combo'd with either the stock Ableton Filter Delay for basic delay flavors or something like the Slate/D16 Repeater for more a more characteristic sound. The combo racks are set up in a manner where the verbs can all be eq'd, filtered, compressed, and side chain compressed all from the rack's macro knobs. We're big on preparation ahead of time to save us time down the line. Aside from that, if we're reaching for 2CAudio verbs, we done it intentionally and normally we like to just let the 2CAudio verbs shine.
Do you tend to go for smaller ambience settings or lush halls? What do you typically use on drums?
For our drums it's normally all about depth and normally we'll just go for a room effect.
Any other reverb tips and tricks you can offer young artists and producers?
These are just some broad tips but less can be more. It's always better to start with less verb and flavor accordingly. EQ'ing reverb is also important. On something like leads we normally like to scoop out the frequencies of the verb that are prominent in a lead. If a lead has a lot of 2.5k and 1k, we like to scoop those out of the verb and let the verb fill up frequencies that the lead is lacking in. Also sidechaining the verb from the lead sound is something we frequently do. If you have an up front lead try ducking the verb when the lead hits, and let the verb come back when the lead goes away. This will give you a big sound but keep the lead up front and in your face.
2CAUDIO
How did you originally hear about 2CAudio, what was the first 2CAudio product you used?
Maybe it was from KVR Audio? I check it daily to see what's dropping on a weekly basis, and then my friends like Richie Devine and Joe Trapanese started getting behind 2CAudio, so I knew I had to check it out.
What is your current favorite? What features make it most attractive to you?
B2 is what we reach for the most although Breeze is a close second for some basic traditional flavors. We love the dual engines in B2 and how you can cross fade between one very short verb into a very long one.
How do you choose between our various verbs? Are their specific instruments or vibes for which you prefer one over the other?
B2 is the go to if the verb is crucial to an instrument's sound and the verb needs to be noticed and the verb needs to sound modern. That's our go to. It's also so versatile and malleable. Capable of very Hifi modern reverb sounds or some Eventide H8000 style harmonizer stereo expansion style sounds. Breeze is another favorite if we just need depth but we need to conserve CPU power. It still sounds great and for low CPU 'modern' verbs it's probably one of the best sounding ones out there.
Have you also integrated Breeze 2 into your projects yet?
I think Breeze 2 came out a couple of months after our album was released so no, we haven't used it on anything yet, but I have checked it out and I love the UI. Double clicking on the EQ section expands it and the controls are intuitive. Simple to use and it's a great sounding modern verb.
Have you explored Precedence at all yet?
Not yet but I hope to soon.
Do you have any favorite "magic presets" in our products that you tend to return to, or do you usually design your own presets based on the needs of the current project? Do you find our preset expansions helpful when facing tight deadlines?
My favorite presets are the ones that sound similar to the Eventide H8000. For the B2, "Mastering Ambience 2" and "Golden Ambience" are great for widening sources. "4C Cross Pollenization 4" is a great one to see how strong your computer is.
Is there anything we could improve in our reverbs? Any feature requests?
I'm a big fan of EQing verbs so I think more EQ points and a simpler way to select the EQ type would be huge. Even if the verb could have just two more EQ points, it would be a big deal.
How exclusively are you using 2CAudio products for your reverb needs?
We're such plug-in nuts, that we love all of the tools from the companies we work with. For us it always comes down to using the right tool for the job. The 2CAudio stuff is often the kind of verbs we reach for when we need a non vintage, modern hifi sound.
What would life look like without 2CAudio in your workflow?
Well I feel confident we would make it work and find a workaround, but we're glad that 2CAudio exists and that the verbs are at the forefront of our arsenal.
2CAudio In The Mix: The Glitch Mob
See Without Eyes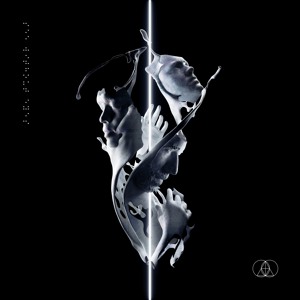 Download / Stream 'See Without Eyes' [Deluxe]: https://smarturl.it/SWEDELUXE Shop Limited Edition Merch & Vinyl: http://shop.theglitchmob.com Shows // Tickets on sale now at http://theglitchmob.com/ctrlaltreality ——————————— 9.08 // Dallas, TX 9.09 // Austin, TX 9.10 // Houston, TX 9.11 // Same Same But Different Festival // Perris, CA 9.16 // Brooklyn, NY 9.17 // Nashville, TN 9.22 // Washington, D.C. 9.23 // Charlotte, NC 9.29 // Des Moines, IA 9.30 // Detroit, MI 10.01 // Minneapolis, MN 10.04 // Las Vegas, NV 10.05 // // Denver, CO 10.06 // Denver, CO 10.07 // Denver, CO 10.08 // Atlanta, GA 10.14 // Los Angeles, CA 10.15 // Portland, OR 10.21 // San Francisco, CA FOLLOW THE GLITCH MOB —————————————— Text Us: +1 (323) 210-3654 http://instagram.com/theglitchmob http://spoti.fi/1rkv39e http://youtube.com/glitchmob http://twitter.com/theglitchmob http://facebook.com/theglitchmobmusic http://soundcloud.com/theglitchmob http://theglitchmob.com
Enter Formless (feat. Rituals Of Mine)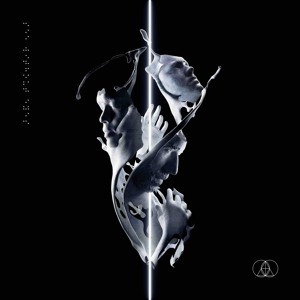 Download / Stream 'See Without Eyes' [Deluxe]: https://smarturl.it/SWEDELUXE Shop Limited Edition Merch & Vinyl: http://shop.theglitchmob.com Shows // Tickets on sale now at http://theglitchmob.com/ctrlaltreality ——————————— 9.08 // Dallas, TX 9.09 // Austin, TX 9.10 // Houston, TX 9.11 // Same Same But Different Festival // Perris, CA 9.16 // Brooklyn, NY 9.17 // Nashville, TN 9.22 // Washington, D.C. 9.23 // Charlotte, NC 9.29 // Des Moines, IA 9.30 // Detroit, MI 10.01 // Minneapolis, MN 10.04 // Las Vegas, NV 10.05 // // Denver, CO 10.06 // Denver, CO 10.07 // Denver, CO 10.08 // Atlanta, GA 10.14 // Los Angeles, CA 10.15 // Portland, OR 10.21 // San Francisco, CA FOLLOW THE GLITCH MOB —————————————— Text Us: +1 (323) 210-3654 http://instagram.com/theglitchmob http://spoti.fi/1rkv39e http://youtube.com/glitchmob http://twitter.com/theglitchmob http://facebook.com/theglitchmobmusic http://soundcloud.com/theglitchmob http://theglitchmob.com
Take Me With You (feat. Arama)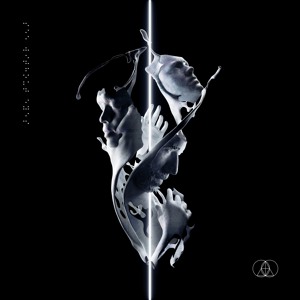 Download / Stream 'See Without Eyes' [Deluxe]: https://smarturl.it/SWEDELUXE Shop Limited Edition Merch & Vinyl: http://shop.theglitchmob.com Shows // Tickets on sale now at http://theglitchmob.com/ctrlaltreality ——————————— 9.08 // Dallas, TX 9.09 // Austin, TX 9.10 // Houston, TX 9.11 // Same Same But Different Festival // Perris, CA 9.16 // Brooklyn, NY 9.17 // Nashville, TN 9.22 // Washington, D.C. 9.23 // Charlotte, NC 9.29 // Des Moines, IA 9.30 // Detroit, MI 10.01 // Minneapolis, MN 10.04 // Las Vegas, NV 10.05 // // Denver, CO 10.06 // Denver, CO 10.07 // Denver, CO 10.08 // Atlanta, GA 10.14 // Los Angeles, CA 10.15 // Portland, OR 10.21 // San Francisco, CA FOLLOW THE GLITCH MOB —————————————— Text Us: +1 (323) 210-3654 http://instagram.com/theglitchmob http://spoti.fi/1rkv39e http://youtube.com/glitchmob http://twitter.com/theglitchmob http://facebook.com/theglitchmobmusic http://soundcloud.com/theglitchmob http://theglitchmob.com
Disintegrate Slowly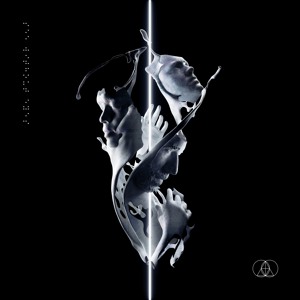 Download / Stream 'See Without Eyes' [Deluxe]: https://smarturl.it/SWEDELUXE Shop Limited Edition Merch & Vinyl: http://shop.theglitchmob.com Shows // Tickets on sale now at http://theglitchmob.com/ctrlaltreality ——————————— 9.08 // Dallas, TX 9.09 // Austin, TX 9.10 // Houston, TX 9.11 // Same Same But Different Festival // Perris, CA 9.16 // Brooklyn, NY 9.17 // Nashville, TN 9.22 // Washington, D.C. 9.23 // Charlotte, NC 9.29 // Des Moines, IA 9.30 // Detroit, MI 10.01 // Minneapolis, MN 10.04 // Las Vegas, NV 10.05 // // Denver, CO 10.06 // Denver, CO 10.07 // Denver, CO 10.08 // Atlanta, GA 10.14 // Los Angeles, CA 10.15 // Portland, OR 10.21 // San Francisco, CA FOLLOW THE GLITCH MOB —————————————— Text Us: +1 (323) 210-3654 http://instagram.com/theglitchmob http://spoti.fi/1rkv39e http://youtube.com/glitchmob http://twitter.com/theglitchmob http://facebook.com/theglitchmobmusic http://soundcloud.com/theglitchmob http://theglitchmob.com
Keep On Breathing (feat. Tula)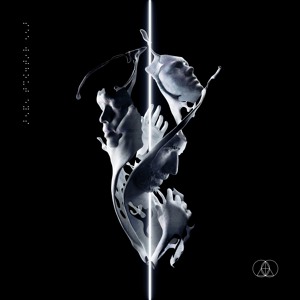 Download / Stream 'See Without Eyes' [Deluxe]: https://smarturl.it/SWEDELUXE Shop Limited Edition Merch & Vinyl: http://shop.theglitchmob.com Shows // Tickets on sale now at http://theglitchmob.com/ctrlaltreality ——————————— 9.08 // Dallas, TX 9.09 // Austin, TX 9.10 // Houston, TX 9.11 // Same Same But Different Festival // Perris, CA 9.16 // Brooklyn, NY 9.17 // Nashville, TN 9.22 // Washington, D.C. 9.23 // Charlotte, NC 9.29 // Des Moines, IA 9.30 // Detroit, MI 10.01 // Minneapolis, MN 10.04 // Las Vegas, NV 10.05 // // Denver, CO 10.06 // Denver, CO 10.07 // Denver, CO 10.08 // Atlanta, GA 10.14 // Los Angeles, CA 10.15 // Portland, OR 10.21 // San Francisco, CA FOLLOW THE GLITCH MOB —————————————— Text Us: +1 (323) 210-3654 http://instagram.com/theglitchmob http://spoti.fi/1rkv39e http://youtube.com/glitchmob http://twitter.com/theglitchmob http://facebook.com/theglitchmobmusic http://soundcloud.com/theglitchmob http://theglitchmob.com
Come Closer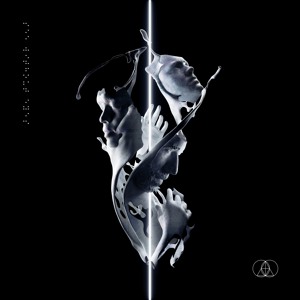 Download / Stream 'See Without Eyes' [Deluxe]: https://smarturl.it/SWEDELUXE Shop Limited Edition Merch & Vinyl: http://shop.theglitchmob.com Shows // Tickets on sale now at http://theglitchmob.com/ctrlaltreality ——————————— 9.08 // Dallas, TX 9.09 // Austin, TX 9.10 // Houston, TX 9.11 // Same Same But Different Festival // Perris, CA 9.16 // Brooklyn, NY 9.17 // Nashville, TN 9.22 // Washington, D.C. 9.23 // Charlotte, NC 9.29 // Des Moines, IA 9.30 // Detroit, MI 10.01 // Minneapolis, MN 10.04 // Las Vegas, NV 10.05 // // Denver, CO 10.06 // Denver, CO 10.07 // Denver, CO 10.08 // Atlanta, GA 10.14 // Los Angeles, CA 10.15 // Portland, OR 10.21 // San Francisco, CA FOLLOW THE GLITCH MOB —————————————— Text Us: +1 (323) 210-3654 http://instagram.com/theglitchmob http://spoti.fi/1rkv39e http://youtube.com/glitchmob http://twitter.com/theglitchmob http://facebook.com/theglitchmobmusic http://soundcloud.com/theglitchmob http://theglitchmob.com
I Could Be Anything (feat. Elohim)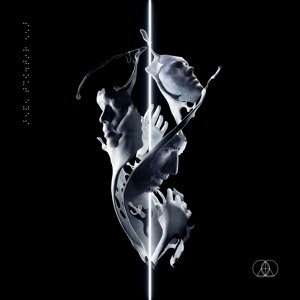 Download / Stream 'See Without Eyes' [Deluxe]: https://smarturl.it/SWEDELUXE Shop Limited Edition Merch & Vinyl: http://shop.theglitchmob.com Shows // Tickets on sale now at http://theglitchmob.com/ctrlaltreality ——————————— 9.08 // Dallas, TX 9.09 // Austin, TX 9.10 // Houston, TX 9.11 // Same Same But Different Festival // Perris, CA 9.16 // Brooklyn, NY 9.17 // Nashville, TN 9.22 // Washington, D.C. 9.23 // Charlotte, NC 9.29 // Des Moines, IA 9.30 // Detroit, MI 10.01 // Minneapolis, MN 10.04 // Las Vegas, NV 10.05 // // Denver, CO 10.06 // Denver, CO 10.07 // Denver, CO 10.08 // Atlanta, GA 10.14 // Los Angeles, CA 10.15 // Portland, OR 10.21 // San Francisco, CA FOLLOW THE GLITCH MOB —————————————— Text Us: +1 (323) 210-3654 http://instagram.com/theglitchmob http://spoti.fi/1rkv39e http://youtube.com/glitchmob http://twitter.com/theglitchmob http://facebook.com/theglitchmobmusic http://soundcloud.com/theglitchmob http://theglitchmob.com
Interbeing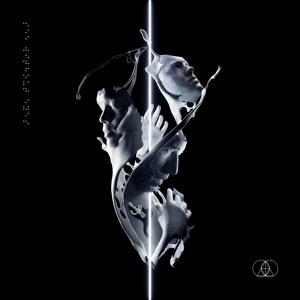 Download / Stream 'See Without Eyes' [Deluxe]: https://smarturl.it/SWEDELUXE Shop Limited Edition Merch & Vinyl: http://shop.theglitchmob.com Shows // Tickets on sale now at http://theglitchmob.com/ctrlaltreality ——————————— 9.08 // Dallas, TX 9.09 // Austin, TX 9.10 // Houston, TX 9.11 // Same Same But Different Festival // Perris, CA 9.16 // Brooklyn, NY 9.17 // Nashville, TN 9.22 // Washington, D.C. 9.23 // Charlotte, NC 9.29 // Des Moines, IA 9.30 // Detroit, MI 10.01 // Minneapolis, MN 10.04 // Las Vegas, NV 10.05 // // Denver, CO 10.06 // Denver, CO 10.07 // Denver, CO 10.08 // Atlanta, GA 10.14 // Los Angeles, CA 10.15 // Portland, OR 10.21 // San Francisco, CA FOLLOW THE GLITCH MOB —————————————— Text Us: +1 (323) 210-3654 http://instagram.com/theglitchmob http://spoti.fi/1rkv39e http://youtube.com/glitchmob http://twitter.com/theglitchmob http://facebook.com/theglitchmobmusic http://soundcloud.com/theglitchmob http://theglitchmob.com
How Could This Be Wrong (feat. Tula)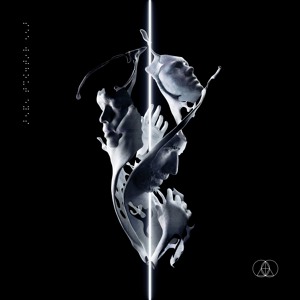 Download / Stream 'See Without Eyes' [Deluxe]: https://smarturl.it/SWEDELUXE Shop Limited Edition Merch & Vinyl: http://shop.theglitchmob.com Shows // Tickets on sale now at http://theglitchmob.com/ctrlaltreality ——————————— 9.08 // Dallas, TX 9.09 // Austin, TX 9.10 // Houston, TX 9.11 // Same Same But Different Festival // Perris, CA 9.16 // Brooklyn, NY 9.17 // Nashville, TN 9.22 // Washington, D.C. 9.23 // Charlotte, NC 9.29 // Des Moines, IA 9.30 // Detroit, MI 10.01 // Minneapolis, MN 10.04 // Las Vegas, NV 10.05 // // Denver, CO 10.06 // Denver, CO 10.07 // Denver, CO 10.08 // Atlanta, GA 10.14 // Los Angeles, CA 10.15 // Portland, OR 10.21 // San Francisco, CA FOLLOW THE GLITCH MOB —————————————— Text Us: +1 (323) 210-3654 http://instagram.com/theglitchmob http://spoti.fi/1rkv39e http://youtube.com/glitchmob http://twitter.com/theglitchmob http://facebook.com/theglitchmobmusic http://soundcloud.com/theglitchmob http://theglitchmob.com
Go Light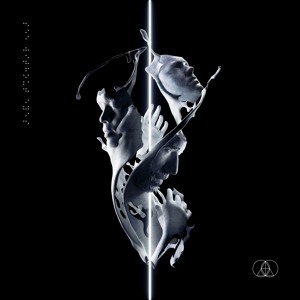 Download / Stream 'See Without Eyes' [Deluxe]: https://smarturl.it/SWEDELUXE Shop Limited Edition Merch & Vinyl: http://shop.theglitchmob.com Shows // Tickets on sale now at http://theglitchmob.com/ctrlaltreality ——————————— 9.08 // Dallas, TX 9.09 // Austin, TX 9.10 // Houston, TX 9.11 // Same Same But Different Festival // Perris, CA 9.16 // Brooklyn, NY 9.17 // Nashville, TN 9.22 // Washington, D.C. 9.23 // Charlotte, NC 9.29 // Des Moines, IA 9.30 // Detroit, MI 10.01 // Minneapolis, MN 10.04 // Las Vegas, NV 10.05 // // Denver, CO 10.06 // Denver, CO 10.07 // Denver, CO 10.08 // Atlanta, GA 10.14 // Los Angeles, CA 10.15 // Portland, OR 10.21 // San Francisco, CA FOLLOW THE GLITCH MOB —————————————— Text Us: +1 (323) 210-3654 http://instagram.com/theglitchmob http://spoti.fi/1rkv39e http://youtube.com/glitchmob http://twitter.com/theglitchmob http://facebook.com/theglitchmobmusic http://soundcloud.com/theglitchmob http://theglitchmob.com
How Do I Get To Invincible (feat. Ambre)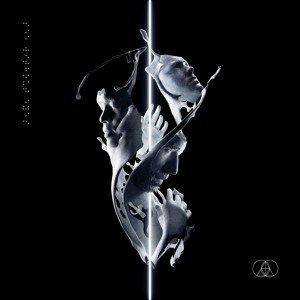 Download / Stream 'See Without Eyes' [Deluxe]: https://smarturl.it/SWEDELUXE Shop Limited Edition Merch & Vinyl: http://shop.theglitchmob.com Shows // Tickets on sale now at http://theglitchmob.com/ctrlaltreality ——————————— 9.08 // Dallas, TX 9.09 // Austin, TX 9.10 // Houston, TX 9.11 // Same Same But Different Festival // Perris, CA 9.16 // Brooklyn, NY 9.17 // Nashville, TN 9.22 // Washington, D.C. 9.23 // Charlotte, NC 9.29 // Des Moines, IA 9.30 // Detroit, MI 10.01 // Minneapolis, MN 10.04 // Las Vegas, NV 10.05 // // Denver, CO 10.06 // Denver, CO 10.07 // Denver, CO 10.08 // Atlanta, GA 10.14 // Los Angeles, CA 10.15 // Portland, OR 10.21 // San Francisco, CA FOLLOW THE GLITCH MOB —————————————— Text Us: +1 (323) 210-3654 http://instagram.com/theglitchmob http://spoti.fi/1rkv39e http://youtube.com/glitchmob http://twitter.com/theglitchmob http://facebook.com/theglitchmobmusic http://soundcloud.com/theglitchmob http://theglitchmob.com
Way Out Is In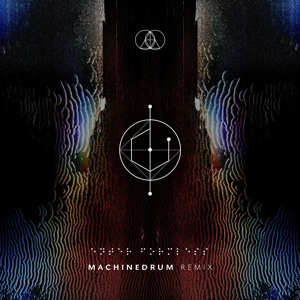 The Glitch Mob - Enter Formless (Machinedrum Remix)Available NOW at http://smarturl.it/SWEDeluxe Get updates from Machinedrum: http://machinedrum.net/
The Glitch Mob - Enter Formless (Machinedrum Remix)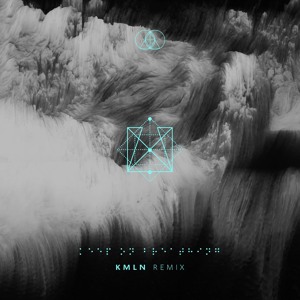 FOLLOW KMLN ====================================================== KMLN on Facebook : http://bit.ly/2gF8p9Q KMLN on Soundcloud : http://bit.ly/2fQWNyy KMLN on Instagram : http://bit.ly/2gdONbY FOLLOW THE GLITCH MOB —————————————— http://facebook.com/theglitchmobmusic http://twitter.com/theglitchmob http://instagram.com/theglitchmob http://theglitchmob.tumblr.com http://youtube.com/glitchmob http://soundcloud.com/theglitchmob http://spoti.fi/1rkv39e http://snapchat.com/add/theglitchmob http://theglitchmob.com
The Glitch Mob - Keep On Breathing ft. Tula [KMLN Remix]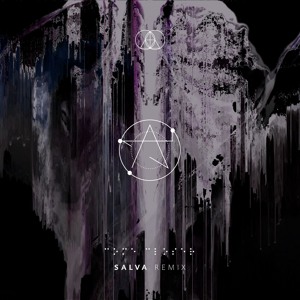 Download / Stream 'See Without Eyes' [Deluxe]: https://smarturl.it/SWEDELUXE Shop Limited Edition Merch & Vinyl: http://shop.theglitchmob.com Shows // Tickets on sale now at http://theglitchmob.com/ctrlaltreality ——————————— 9.08 // Dallas, TX 9.09 // Austin, TX 9.10 // Houston, TX 9.11 // Same Same But Different Festival // Perris, CA 9.16 // Brooklyn, NY 9.17 // Nashville, TN 9.22 // Washington, D.C. 9.23 // Charlotte, NC 9.29 // Des Moines, IA 9.30 // Detroit, MI 10.01 // Minneapolis, MN 10.04 // Las Vegas, NV 10.05 // // Denver, CO 10.06 // Denver, CO 10.07 // Denver, CO 10.08 // Atlanta, GA 10.14 // Los Angeles, CA 10.15 // Portland, OR 10.21 // San Francisco, CA FOLLOW THE GLITCH MOB —————————————— Text Us: +1 (323) 210-3654 http://instagram.com/theglitchmob http://spoti.fi/1rkv39e http://youtube.com/glitchmob http://twitter.com/theglitchmob http://facebook.com/theglitchmobmusic http://soundcloud.com/theglitchmob http://theglitchmob.com
Come Closer (Salva Remix)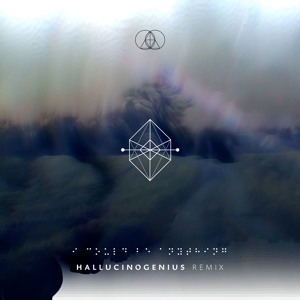 FOLLOW THE GLITCH MOB —————————————— http://facebook.com/theglitchmobmusic http://twitter.com/theglitchmob http://instagram.com/theglitchmob http://theglitchmob.tumblr.com http://youtube.com/glitchmob http://soundcloud.com/theglitchmob http://spoti.fi/1rkv39e http://snapchat.com/add/theglitchmob http://theglitchmob.com
The Glitch Mob - I Could Be Anything (ft. Elohim) [hallucinogenius Remix]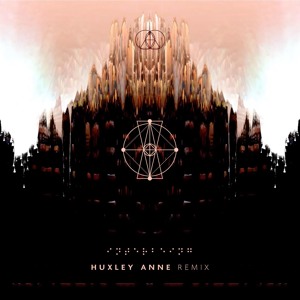 The Glitch Mob - Interbeing (Huxley Anne Remix) Download / Stream: smarturl.it/SWEDeluxe FOLLOW HUXLEY ANNE ----------------------------- https://www.facebook.com/thehuxleyanne/ https://twitter.com/thehuxleyanne https://www.instagram.com/huxley_anne_/ https://soundcloud.com/huxleyanne https://open.spotify.com/artist/0jFXLmYqujAAqWWkq0q3RR FOLLOW THE GLITCH MOB —————————————— http://facebook.com/theglitchmobmusic http://twitter.com/theglitchmob http://instagram.com/theglitchmob http://theglitchmob.tumblr.com http://youtube.com/glitchmob http://soundcloud.com/theglitchmob http://spoti.fi/1rkv39e http://snapchat.com/add/theglitchmob http://theglitchmob.com
The Glitch Mob - Interbeing (Huxley Anne Remix)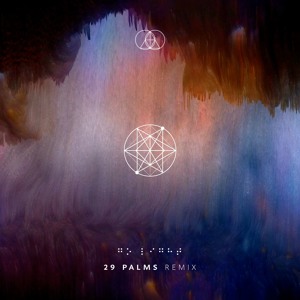 The Glitch Mob - Go Light (29 Palms Remix) Download / Stream: http://smarturl.it/SWEDELUXE FOLLOW 29 PALMS ----------------------------- https://facebook.com/29PalmsMusic https://twitter.com/29palmsmusic http://instagram.com/29palms https://soundcloud.com/29palmsmusic FOLLOW THE GLITCH MOB —————————————— http://facebook.com/theglitchmobmusic http://twitter.com/theglitchmob http://instagram.com/theglitchmob http://theglitchmob.tumblr.com http://youtube.com/glitchmob http://soundcloud.com/theglitchmob http://spoti.fi/1rkv39e http://snapchat.com/add/theglitchmob http://theglitchmob.com
The Glitch Mob - Go Light (29 Palms Remix)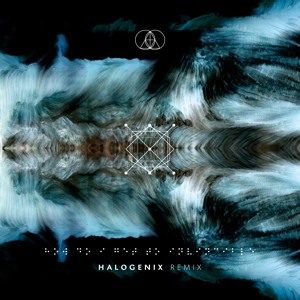 FOLLOW THE GLITCH MOB —————————————— http://facebook.com/theglitchmobmusic http://twitter.com/theglitchmob http://instagram.com/theglitchmob http://theglitchmob.tumblr.com http://youtube.com/glitchmob http://soundcloud.com/theglitchmob http://spoti.fi/1rkv39e http://snapchat.com/add/theglitchmob http://theglitchmob.com
The Glitch Mob - How Do I Get To Invincible [Ft. Ambré] (Halogenix's Lordel Remix)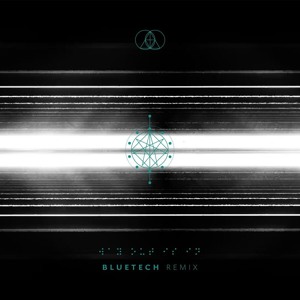 FOLLOW THE GLITCH MOB —————————————— http://facebook.com/theglitchmobmusic http://twitter.com/theglitchmob http://instagram.com/theglitchmob http://theglitchmob.tumblr.com http://youtube.com/glitchmob http://soundcloud.com/theglitchmob http://spoti.fi/1rkv39e http://snapchat.com/add/theglitchmob http://theglitchmob.com FOLLOW BLUETECH —————————————— https://twitter.com/iambluetech https://www.facebook.com/officialbluetech/ https://www.instagram.com/bluetechofficial/ http://www.bluetechonline.com/
The Glitch Mob - Way Out Is In (Bluetech Remix)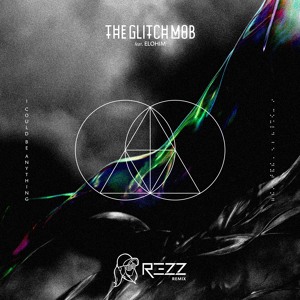 Buy/Stream Link: http://smarturl.it/TGMXRezz FOLLOW REZZ facebook.com/OfficialREZZ twitter.com/officialrezz instagram.com/OfficialREZZ https://spoti.fi/2qo70KZ https://Officialrezz.com @official-rezz FOLLOW THE GLITCH MOB http://facebook.com/theglitchmobmusic http://twitter.com/theglitchmob http://instagram.com/theglitchmob http://theglitchmob.tumblr.com http://youtube.com/glitchmob http://spoti.fi/1rkv39e http://snapchat.com/add/theglitchmob http://theglitchmob.com @theglitchmob FOLLOW ELOHIM http://facebook.com/elohimonline http://twitter.com/elohimmusic http://instagram.com/elohim http://www.youtube.com/c/Elohim http://spoti.fi/2eShrTw http://elohimxelohim.com @elohimelohim
I Could Be Anything (feat. Elohim) [Rezz Remix]