VIP Client Story: BT Interview
Given his enviable resume and illustrious fifteen+ year career, it is difficult to imagine that platinum-selling artist, visionary producer, film composer and technologist BT may only now be beginning to create the best work of his career. An internationally-renowned recording artist himself, he is trusted by superstars such as Sting, Britney Spears, Sarah McLachlan, Tori Amos, Madonna, Seal and Peter Gabriel to produce modernist and memorable hits, with a bleeding-edge electronic flair. He has composed unforgettable scores for films The Fast and the Furious, Partysaurus Rex, Go, Stealth and Oscar-award winning Monster. With his latest two-hour, double-disk opus, These Hopeful Machines, BT definitively weaves both the technical prowess and compositional mastery that reminds us all why he's the composer that all other composers and producers study. On his last full-length LP, This Binary Universe, he created an entirely new genre of evocative electro-acoustic music. As Keyboard Magazine wrote in their review of the album, "In a hundred years, it could well be studied as the first major work of the new millennium. It's that good." Throughout his illustrious career, BT has been able to seamlessly weave together complex, groundbreaking musical elements into compositions that resonate with listeners of all types without seeming academic and incomprehensible. BT joined the Armada music label in May 2012.
General
Throughout the years your work has always seemed to take inspiration from ideologically pure places.  In a world where material with "dark" themes has repeatedly been "trending" over the years and many artists and producers easily succumb to the temptation to "people please" by making such things, you seem to always have found a way to  take the road less traveled and insert a positive implicit messages into your work.  You do it in a humble way which has never been ostentatious or preachy, but rather in a graceful manner which is extremely effective, powerful, and ultimately just simply "cool".  In our estimation, your legacy is indeed "additive" as you say, and we give you deep respect for that.  The question that follows is: is this a conscious decision and something you think about regularly, or is this just your nature?
Well first, a very deep and humble thank you. Secondly it is a very conscious decision and I truly appreciate your observation. 
As a followup, what advice would you give young producers who would like to walk a similar path of being "additive"?   How can they best maximize their exposure while remaining true to their own core beliefs and personal message?
I think there is so much happening right now that is exciting. There are also pitfalls to all of these exciting opportunities which in my estimation need to be weighed in relation to the relative potential output of the opportunity. For example, anything can be made "loud" now. But it this good? It may sound "exciting" but does it serve a compositional purpose above catching someones attention? My belief is that in order to make something substantive and lasting, no stone should be left unturned, no effort left un-taken and not path left unexplored. My practical advice is to pick a DAW and learn it thoroughly. Watch tutorials. Listen to music you love and copy all you can. In that, eventually you will find your own voice. Next is constantly go outside your comfort zone. If you enjoy EDM, study Jazz, your music and you as a person will benefit greatly for it. Finally be about something other than music. Have a motivating purpose and make decisions with that as your source.
What's more fun, cave diving, or shark diving?
That's a super tough one but I will go with Shark Diving. Cave diving is serene and otherworldly but being with sharks is to be with one of the most elegant creations amongst us. They are awesome creatures. I hope we stop finning and supporting industry and governments that sanction it. If people reading this if they don't know what that is, I hope this peaks their interest. We are down to 10% of the earths shark population. Being with them is an extraordinary honor. I love sharks.
Urth Cafe or Umami Burger?
Literally for the ketchup alone, Umami Burger. It's the best food I've ever tasted, full stop. 
Gojji Berries or Chia Seeds.  Pick one.  Only one!
Now your trying to stump me. I'm impressed. I'll go with Gojii Berries because they are delicious.
Any cool upcoming projects coming up that you care to share with our readers?
Well I've just finished a pilot for ABC that has been picked up. It's directed by my good friend Patty Jenkins so I am in the process of figuring out if I can score the full series. I love working with her we did Monster together. My new album is coming late summer on Armada Records. It's my first record with them and I am very excited about it. Armin runs a first class operation. This year will be lots of touring and we are in stage 3  development of a new (and truly unreal) technology with iZotope. I'd be hard to be more excited about next NAMM. So hope we are done!
Any young and up-and-coming artists or producers you are really excited about these days?
Top of my list are Fractal and Au5. I've been mentoring these two for about 2 years. We have pretty much weekly roundtables (at my kitchen table, lol). They are awesome people and jaw-droping talented. Big things for those two. Huge. Another would have to be Savant. Loving Ilan Bluestone, Maor Levi, The Damn Bell Doors, Pegboard Nerds an Xilent too. Music is incredible right now.
What hardware, OS, and host application(s) are you using with our software?
Primarily Logic, with OSX 10.8.3 however I've been migrating a lot of things to FL studio. That program is insane. You can modulate anything. It's the closest thing I've ever seen to a modular in DAW form. I'm taking learning that platform really seriously atm so I will be using all the 2CAudio stuff there as well. 
Reverb
How important is having access to a quality reverb to your work and production style?
Vital. I was raised in the 80's I strongly dislike dry records! :)
What are some of your favorite hardware reverbs, that you have used throughout your long career? Do you still use any of these?
Oh for sure yes. I use a Lexicon 224 all the time. It is literally like the heavens opening on a Prophet-5. Also have a soft spot for the Roland RSS boxes. Although not the best reverb emulations they are awesome at crazy, out of phase, swimming in sound type effects. The 480 is another favorite as is the EMT plate. I use that whenever I can with drums particularly snare. A Distressor and that are like peanut butter and chocolate on a live kit. Finally, I'm a huge fan of acoustic spaces. Love recording in caves, tunnels, gyms etc.  
Any general tips for younger producers on effective reverb use or secret recipes you care to share?
I'd say don't be afraid of Reverb! So many productions these days are so dry sounding. Especially hip-hop and club music. Reverb sets music in a space and that in my estimation aids the composer in setting a memorable environment. Yes my one reverb secret for you to try is learn the old school way of gating reverb and try pattern gating it. Especially on bass, it's AWESOME. 
B2 And Aether
What do you find most unique or inspiring about B2 and Aether as compared to other competitive products?
I must say there is nothing like your reverbs for strings. I'm blown away by the quality of the tails. They sound dynamic, artistic and vibrant. Love them. There realism makes them unique to me. They don't have the ring-y-ness of convolution reverbs and just sound elegant and expensive.
Do you tend to use our products for extreme FX oriented presets, or more subtle and traditional reverb needs, or both?
I like them for long hall traditional reverbs. The FX stuff is awesome too. 
How many instances per project do you typically use?
Sometimes upwards of 16. I find stacking reverbs really useful. I like to do frequency band specific reverbs as well (like splitting of bass in Dub Step) 
What kind of source sounds do you usually use with B2?
STRINGS! Also Orchestral Percussion sounds amazing. 
Do you find yourself designing your own presets on a regular basis?
Yes always, although I have some great ones I've made now as starting points. 
Could you name some of your works in which you have actively used B2 or Aether?
I used Aether a lot on If the Stars are eternal so are You and I and These Hopeful Machines. I've also used it tons on my new Armada album A Song Across Wires. They really sound expensive and are effortless to work with. 
2CAudio In The Mix: BT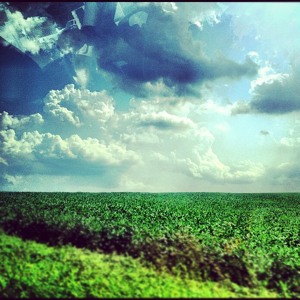 Dear All, I am very excited to share with you the first single from my forthcoming #EDM album on @Armadamusic. This song, a collaboration with Arty and Nadia, began several years ago in demo form when I emailed a rough track to Nadia. After several months of riffing back and forth on lyrical notes and counterpoint lines, I began the lengthy and arduous task of comping together a meaningful and poignant vocal. I often compare this process to pointillism in art. It takes an extraordinary amount of time, but in the end when it's worth it, it's well worth it. This track then sat on my proverbial studio shelf for about 18months. During this time, one of the myriad of pieces I was composing was a 6/4 64 bpm orchestral composition that had these protracted movements of cello, vibraphone, metalaphone and handbells. It occurred to me, somewhere I think I have a vocal, in a related key and tempo / signature. I dug around on the server and bingo...dorian it was. Nadia's vocal was a near perfect fit and worked amazingly with some of the orchestral and small instrument (TBU style) orchestration. Enter...Arty. At this time Arty and I had been talking over DM on Twitter about collaborating on a track together. I sent him both the vocal and orchestral things we'd written and he sent me back beautiful percolating and driving percussion, an incredible undulating tresillo ostinato synth line and a beautiful drop. This part of the process began to culminate during this summer. As I was beginning to dig in to Trevor Wisharts brilliant new version of CDP. For those of you that don't know, CDP is a command based DSP programing language that calls opcodes and commands in either OSX terminal or DOS. I've been using it in both for many years but this track is the first time I've really gotten my hands dirty so to speak, on something as prominent as a vocal and Nadia's provided the perfect clay. After about 100+ hours of pure sound design, spectral blurring..distort repeating and the epic PSOW and modify brassage, you can hear the results of these sonic transformations throughout "Must be the Love", most notably at the very beginning. I for one have never heard anything like this. More than anything, this is a beautiful and simple song that speaks directly to me, and I hope to you as well. After all, music is first and foremost a language to speak the unspoken directly from breathing life form to breathing life form. Thanks for listening. Always, _BT
and Arty feat. Nadia Ali-Must Be The Love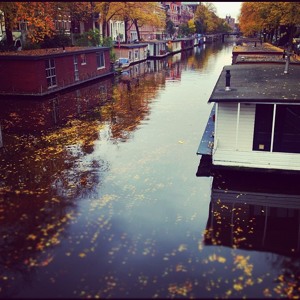 I wrote this on two flights. One to the east coast from Texas and the other here to Amsterdam. I've used Ableton, Alchemy, Diva, numerous plugins for mixing etc and for editing CDP, Csound, Spear, Iris and quite a bit of RX. Playing around with a bunch of new spectral stretching a blurring algorithms and techniques that are sure to find their way into a new version of Stutter Edit at some point. I've never really shared things as I am working on them, but the response to this has overwhelmingly positive, so here's one that I finished last night. What an incredible time it is that it is possible to compose over 38,000ft in the air, and have the CPU, software and materials to finish a composition like this. All not in a studio. It's something I have quite literally dreamt of for years. Hope you all enjoy,
Vervoeren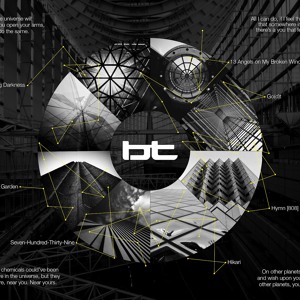 This is the first composition on my summer release "If the Stars are Eternal, so are You and I". You can buy it on iTunes here : http://tinyurl.com/IfTheStarsAreEternal This work, features some new convolution topology morphing ideas (executed in CDP) and hours of painstaking molecular level editing in the drop. It was worked on in 3 movements, similar to my working modality on This Binary Universe. As it relates to the "drop". I'd like to refer you to the last 4 minutes of Mad Skillz Mic Check. That's 1999. *rests case your honor* In digging around in some of these new FFT/Spectral/convolution ideologies, I've come up with some compelling new addendum's for both Stutter Edit and other unreleased technologies (with my software partners iZotope). The video is a collaborative work with the pioneering Randy Halverson and Subtractive. I can't wait for you all to see this. Links below. To watch it, go here: http://tinyurl.com/Wired13AngelsVideoPremiere and to buy it on iTunes in HD/lossless, go here : http://tinyurl.com/13AngelsVideo This is a dark room, full attention piece. Don't cheat and read the last chapter! Thank you all for supporting my work. All my best, _BT
13 Angels On My Broken Windowsill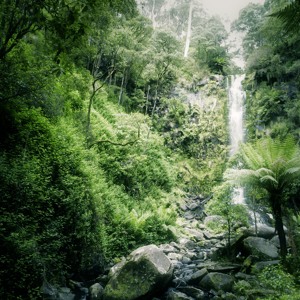 This track was written and recorded in a single day. It is a short "what if" thesis asking "What do acoustic gut string guitar, vocal, hammered dulcimer, AC-30/Ebo/Tele sound like with judicious amounts of spectral bluring and some Csound granular opcodes". Inspired by a conversation...a long and meaningful one, late at night. Sometimes conversations become a place, that in memory at least, you can return too. Listening to this I can remember where I was sitting, and the way I held the phone and exactly how I felt on this very hushed night. I took this photograph in Erskine in Australia (short drive inland from the coastal town of Lorne). It was taken on a 5DmII using a 17mm 1.4 L lense and I did minor color correcting/film grain/vignetting in Magic Bullet. It seemed to really suit this piece. Excited to share these two new albums with you. Enjoy.
Our Dark Garden (Final Mix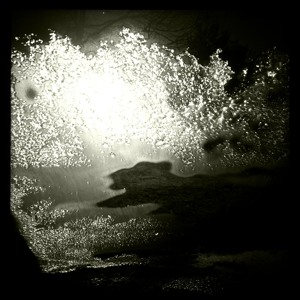 Written tonight on my flight home. I was inspired by a twitter chat about favorite composers and decided to read up on one of my favorite pieces by Strauss. Ended up listening to some Debussy and it inspired this. On the flight I experimented with some new granular/convolution ideas. Overdubbed piano (Pianoteq) in the kitchen with some Valhalla shimmer and Room (automated). This composition is one of 7
Nicht Musik [Verklärung] No.2 in D major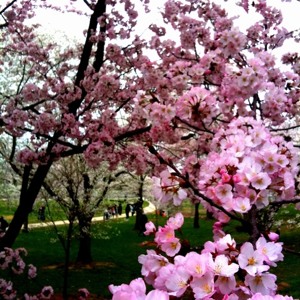 Track released in April 2011 by BT. It is with exceptional pleasure I share this gift back with you. Thank you ALL so much for making a donation to Japanese relief efforts. As individuals we can do little, together we can do much. Thank you for supporting this worthy cause. Blessings to you, _BT ps: there is a marker for 3 minutes at the end of the track. It is not just silence, it is there for a reason. All my best.
Hikari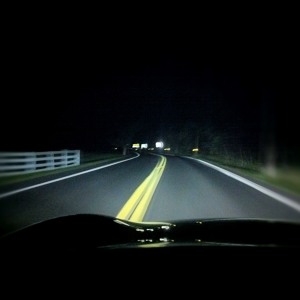 Inspired by watching the irregular isorhythms of my christmas lights (this and avoiding doing email). This was created in Abelton using STreson opcode (Csound for Live) for melodic figures and MAX/MSP (mainly) for beats. Spectral processing in RX and using Tob Erb's Soundhack plugins. Also LFO on the master tempo in places. Enjoy :)
Hymn[808]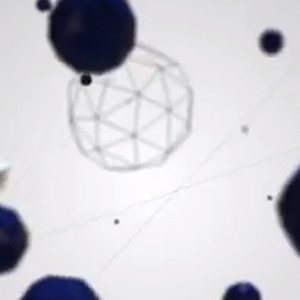 This track is off of my upcoming album which will be released on Armada Music this Summer. You can pick up this track on Armin van Buuren's 'A State of Trance' 2013 which will be out on February 14th, 2013. Pre order that album here; http://bit.ly/ASOT2013_iT and look out for my upcoming album soon!
-Skylarking [Preview]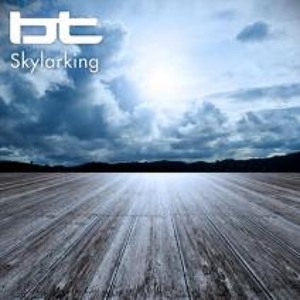 From my new album coming out soon on Armada music! Out now, exclusively on Beatport: http://bit.ly/Skylarking_BP Available on other portals on March 4th.
- Skylarking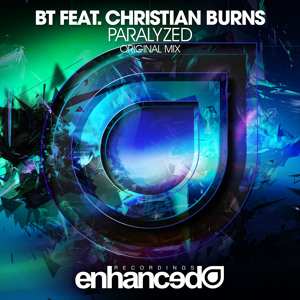 BT and Christian Burns cross musical paths once again. Teased around the globe with contribution from "Now or Never" duo Tritonal, "Paralyzed" is finally slated for an August 11th release on Enhanced Music. Platinum-selling artist, Grammy-nominated producer, film composer, and technologist, BT has certainly had an illustrious 15+ year career. Today he unveils his latest creation in collaboration with friend Christian Burns, the highly decorated, in-demand singer-songwriter who was recently featured on "Shimmer" from Tiesto's highly acclaimed A Town Called Paradise Album. The dominating-duo responsible for such smashes like "Suddenly," "Forget Me," "The Emergency," "Love Divine," and "The Enemy" reunite. In their latest, "Paralyzed," a powerful combination of mesmerizing riffs, invigorating melodies, and compelling vocal work will have you transfixed. The single will be supported by a very special five-date North American tour featuring BT and Christian Burns. The #Paralyzed Tour will be making stops in Calgary, Chicago, Madison, Detroit, and Dallas. #Paralyzed Tour Dates: July 18 Calgary, CAN Flames Central July 19 Chicago, IL The Mid July 24 Madison, WI Liquid Lounge July 25 Detroit, MI Elektricity July 26 Dallas, TX Levu
Feat. Christian Burns - Paralyzed [Preview]